Whether you're planning a fully plant-based Thanksgiving dinner or just want to bring a delicious plant-based dish or two to impress your family and friends, we've curated a list of mouth-watering recipes from our own collection, as well as holiday specials from some of our favorite plant-based chefs.
And for those of you traveling this holiday season (or if cooking from scratch just seems like too much work), remember that most grocery stores (and major online retailers) carry amazing pre-made, plant-based Thanksgiving dishes to fit every budget.
The Main Dish:
Option 1: Country Fried Crispy Tofu Turkey
This tasty modern take on an old tradition offers mouthwatering flavor and texture, and will be a quick hit with everyone.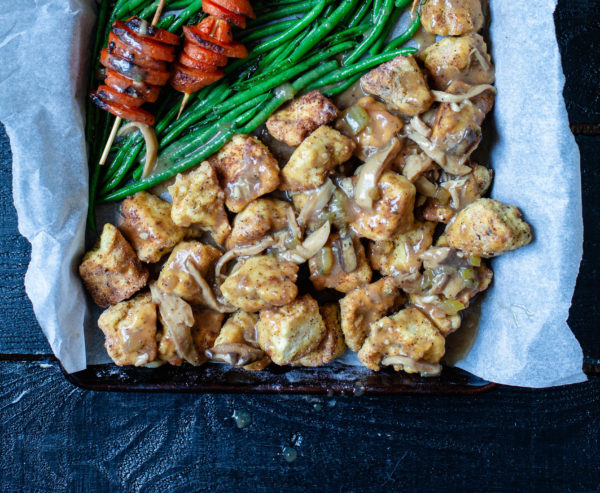 Option 2: Thanksgiving Holiday Roast
This roast has layers of savory mushroom lentil stew, mashed sweet potato, and an apple cranberry sauce all wrapped up into a puff pastry package.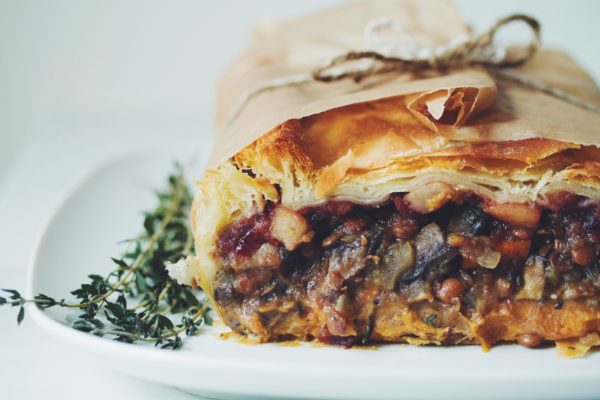 Option 3: Oat & Lentil "Meat Loaf"
This protein-rich BBQ-glazed "meatloaf" is a quick, inexpensive whole food option that will leave everyone at the table asking for seconds.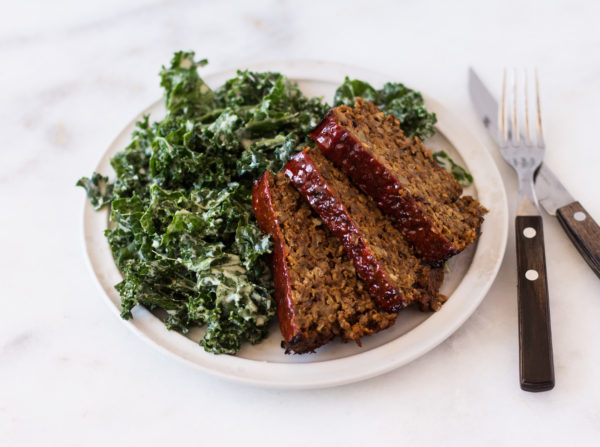 The Sides:
Simple Mushroom Gravy
Smooth, hearty and guaranteed to please even the pickiest eaters, this gravy can be whipped up quickly and served over any main. We've even got a video recipe to make is super easy.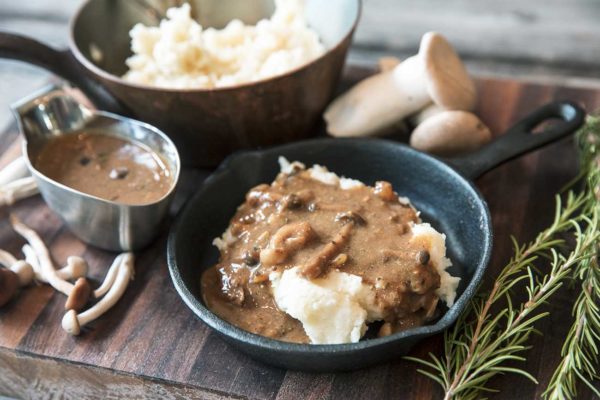 Quinoa Apple Stuffing
This simple homemade stuffing is full of hearty ingredients like protein-packed quinoa, tart cranberries and sweet apple bits.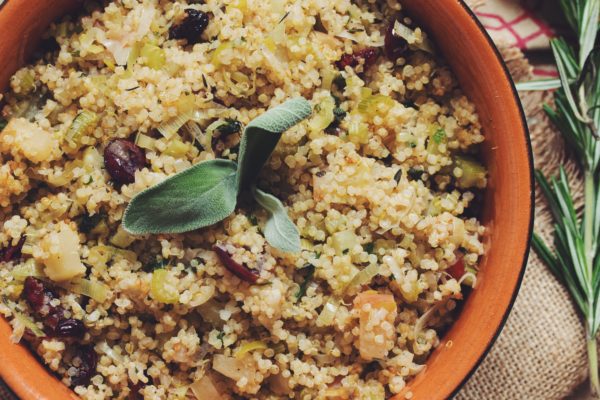 Wicked Easy Mashed Potatoes
Fluffy and rich, your guests won't believe there's no dairy in this Thanksgiving classic.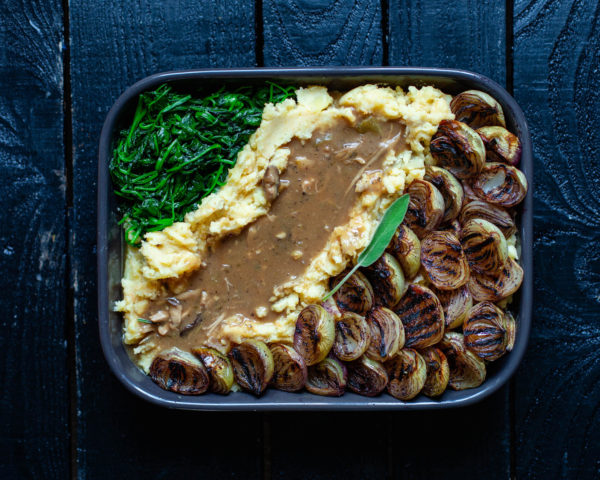 Wicked Traditional Herb-Crusted Butternut Squash Tenderloin
You've never served squash like this before. Best part is: most of the recipe can be done the day before!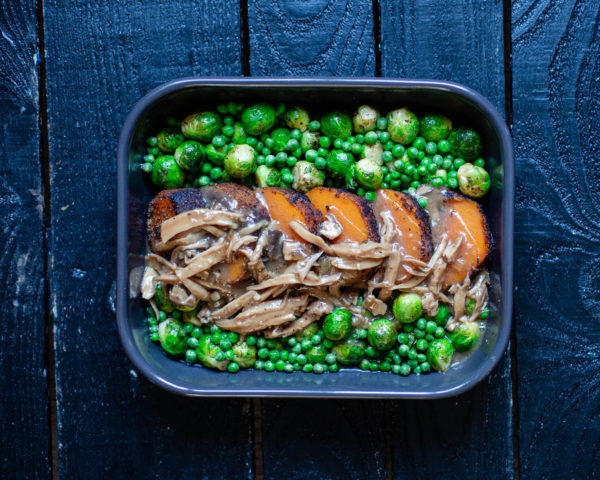 Fire-Roasted Tomato Soup
Step up your soup course with this hearty vegetable-packed soup. The sweet potato gives it a nice holiday feel.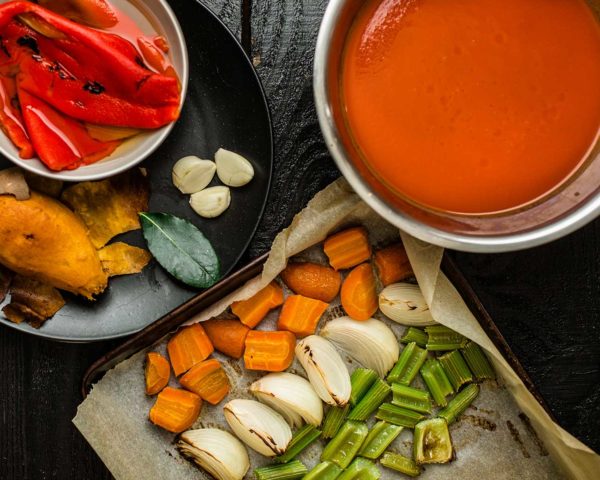 Cranberry Orange Sauce
Beets give this tasty sauce a vibrant hue. Use the leftovers in oatmeal or on top of pancakes or waffles.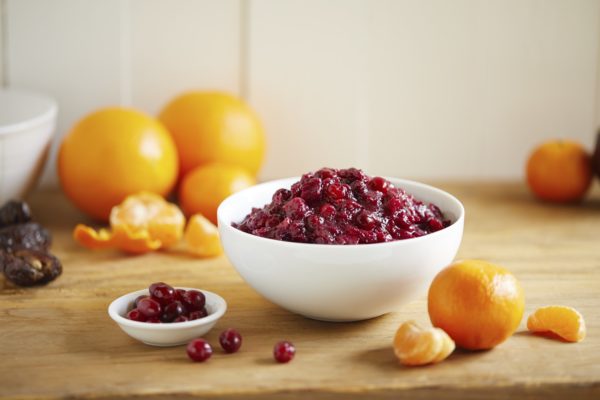 The Desserts:
Pumpkin Pie Jars
This is a perfect pumpkin party dessert with a "quick option" that you can make in 10 minutes flat.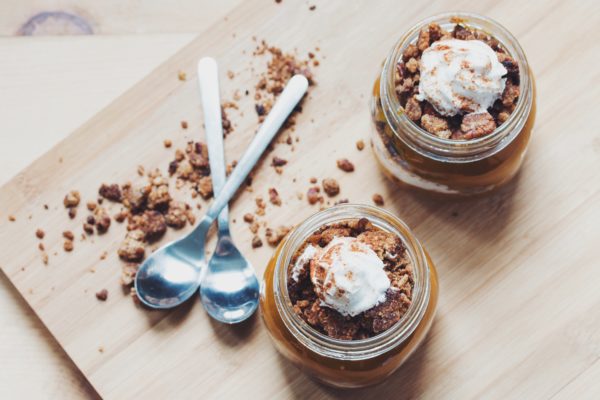 Cinnamon Rolls
Amazing, fluffy, gluten, yeast, grain and soy free cinnamon rolls that can be enjoyed by everyone. No rising time needed!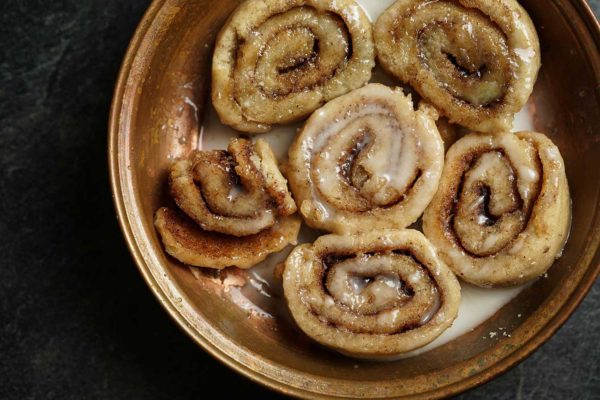 Vanilla Cream
Our versatile sweet vanilla cream is delicious poured over fresh fruit, for a "lighter" dessert option.