 Cranberry-Orange Sauce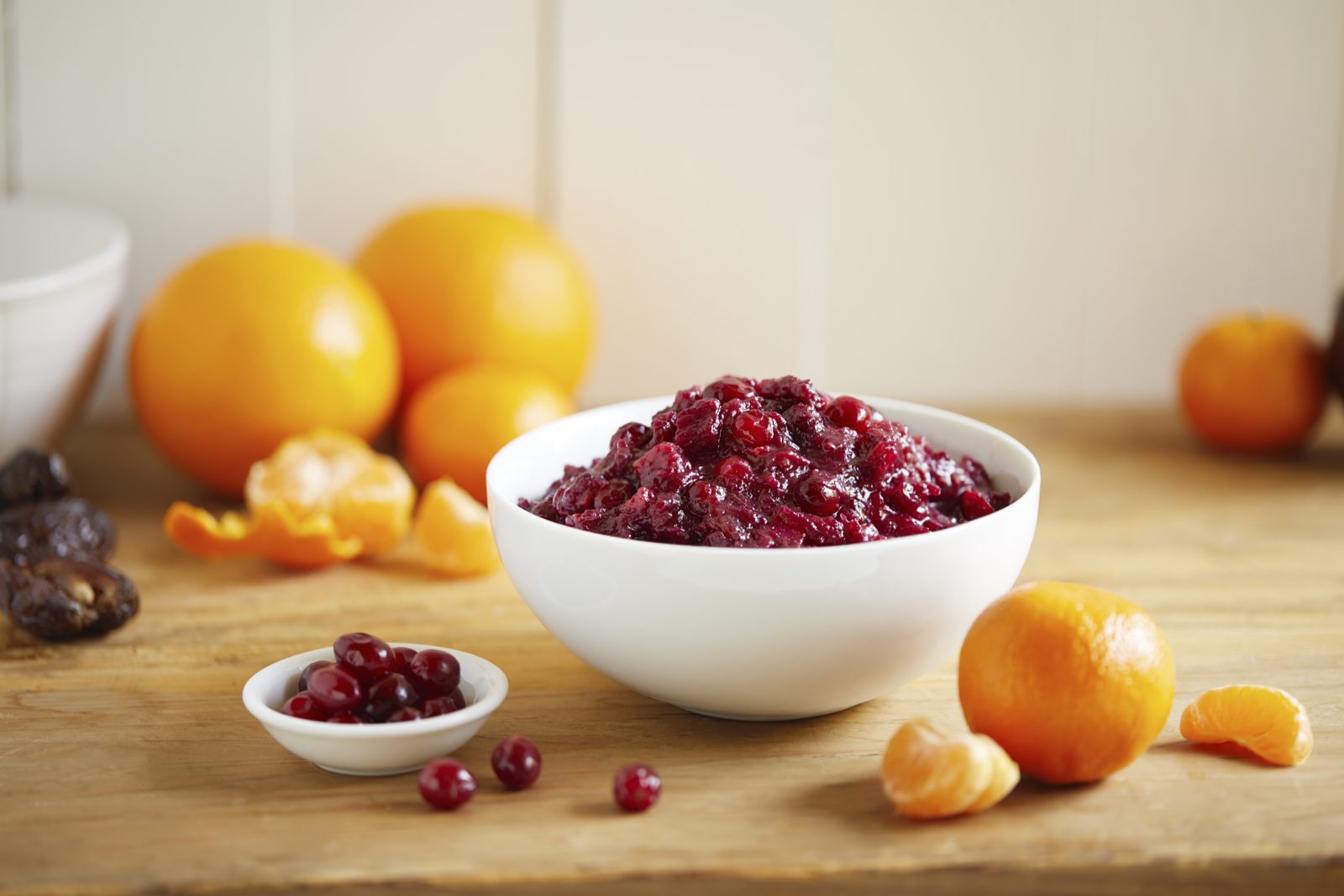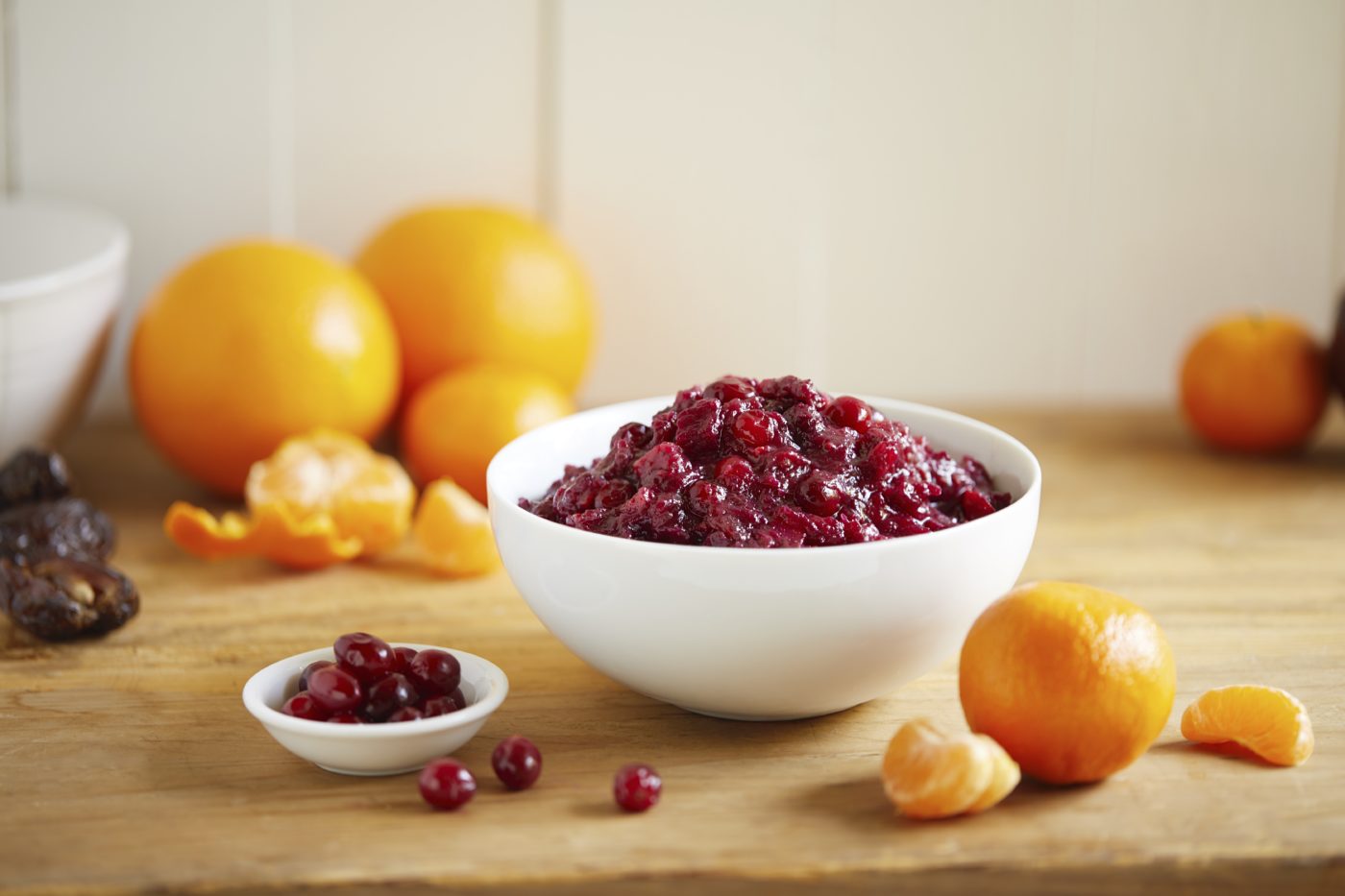 2 medium clementines, cut into "supremes"
1 medium beet, peeled and cut into ¼-inch pieces (1 cup)
1 cup frozen cranberries
1 cup fresh orange juice (from 2 to 3 medium oranges)
Rind of 1 orange, chopped (½ cup)
16 pitted dates
⅛ teaspoon minced garlic
1 tablespoon lemon juice
¼ teaspoon sea salt
Freshly ground black pepper
"Supreme" the clementines by slicing off the ends with a small, sharp knife. Stand the fruit on a flat end and slice off all peel and pith in vertical strips, following the curves of the fruit. You'll see membranes separating each segment. Slice each segment away from the membranes on either side. These segments are supremes.
In a saucepan, combine the beets, cranberries, orange juice, clementine supremes, orange rind, dates, and garlic. Let the mixture cook on medium-low heat, covered, until beets are very tender, about 10 to 15 minutes.
Add the lemon juice, salt, and pepper.
Using a potato masher or hand blender, mash or blend the beets to your preferred texture—a little chunky or silky smooth.
Cool and refrigerate until ready to serve.
Use the leftovers in oatmeal or on top of pancakes and waffles. The sauce keeps for up to one week in the fridge.