If you're new to plant-based eating, having a grocery shopping game plan can save you time, money and stress. Here are some simple tips you can put to use on your next shopping trip.
1. Crowd out your shopping cart
When you intentionally include more fresh fruits and vegetables, whole grains, beans, legumes, nuts and seeds — as well as plant-based dairy, meat and egg alternatives — in your cart, you'll find that over time you've naturally "crowded out" many animal foods without even thinking about it.

2. Consider buying frozen produce
Frozen fruits and vegetables can be a convenient and affordable alternative to fresh produce. And there's a huge added bonus: frozen produce often contains more nutrients because the foods are picked and frozen when they are their ripest and most nutrient-dense. Frozen fruit like berries and exotic fruit mixes can be used in smoothies, in baking, in oatmeal or on top of pancakes, etc. Frozen vegetables like broccoli, spinach, beans and asparagus can be added to a wide variety of cooked dishes. Buying pre-cut fruits and vegetables will also save you time.
3. Buy from the bulk section to save money on staples
Buying certain items from the bulk section can be a great way to save money, even if you're only buying a small amount. Look for nuts and seeds, dried beans and lentils, spices and herbs, flours, grains and healthy snacks. If you don't have much variety in your bulk section, take a look at online bulk stores.
4. Compare grocery stores
Plant-based alternatives vary between stores both in variety and price point. If you happen to live in an area with more than one grocery store, it is definitely worth the time to check out the options in each one. There are also a number of online retailers that sell plant-based foods, which can be a convenient and cost effective option, especially if you live in an area with limited in-store choices. Doing some research can help keep costs down and simplify your shopping experience.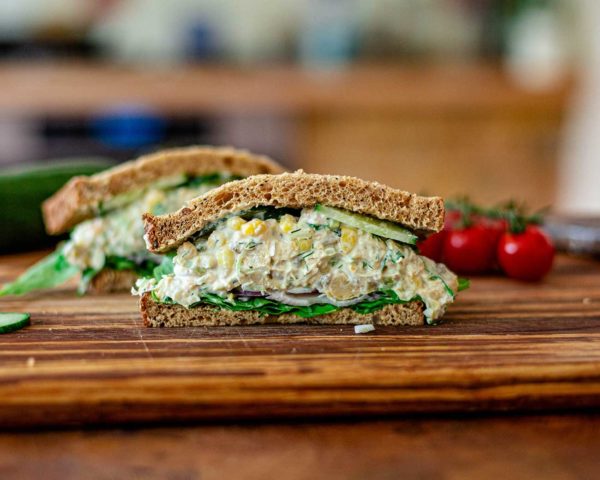 5. If budget is a priority, whole foods are not only healthier, but also cheaper.
Most plant-based staples, like beans and whole grains, and many fruits and vegetables (like bananas, and sweet potatoes) can serve as cost effective foundations for a wide variety of dishes including pastas, burritos, sandwiches, wraps, soups, chilli, pancakes, oatmeal, smoothies, and so on. You can find recipes for these, and many other dishes, in our Recipes section.