 James' Protein Bars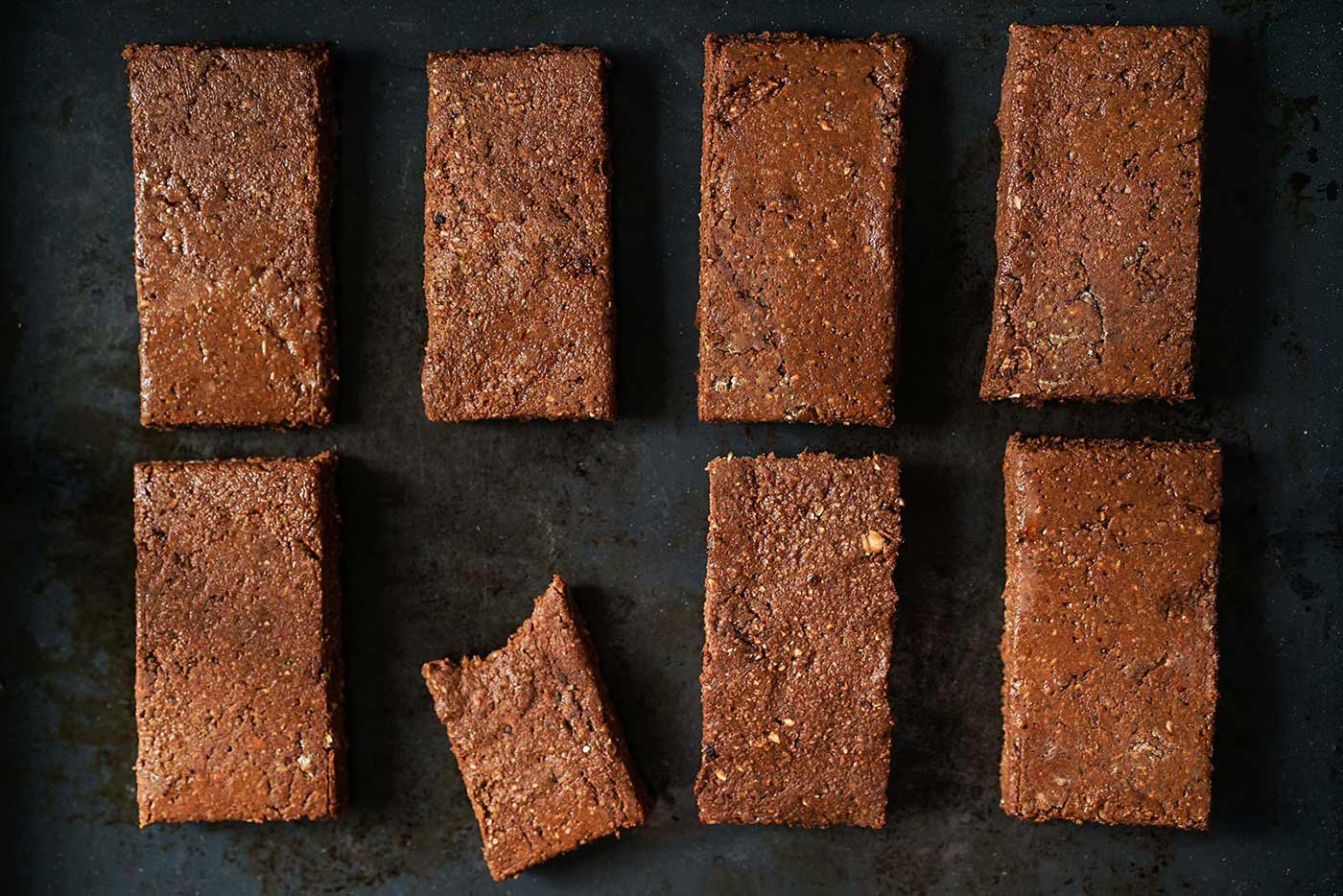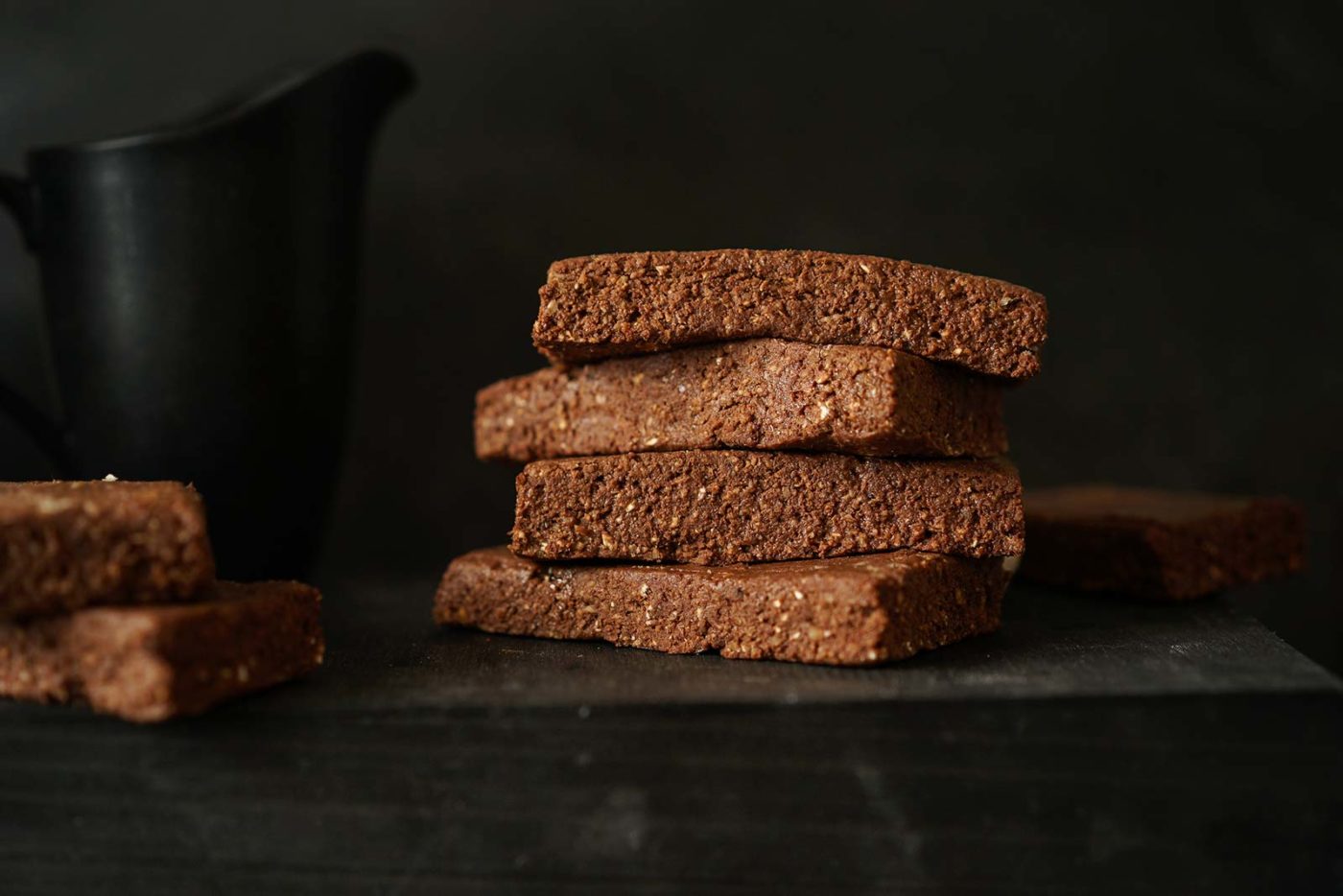 2 c chopped dates
1 ½ c warm water
3 c regular oatmeal
⅓ c cocoa powder
1 medium ripe banana
1 ½ c walnuts
6 scoops unflavored pea powder protein (25 grams of protein per scoop)
Soak dates in warm water for a minimum of 20 minutes.
Line an 8x8 baking pan with parchment paper and set aside.
Put dates (and water they soaked in) into a food processor and turn on. Add remaining ingredients and mix until smooth consistency.
Spread into pan and refrigerate until firm. Cut into 8 pieces.
Nutrition Facts
Amount Per Serving
Total Carbohydrate:
59.1g
Nutrition Facts
Amount Per Serving
Total Carbohydrate:
59.1g