 James' Overnight Oats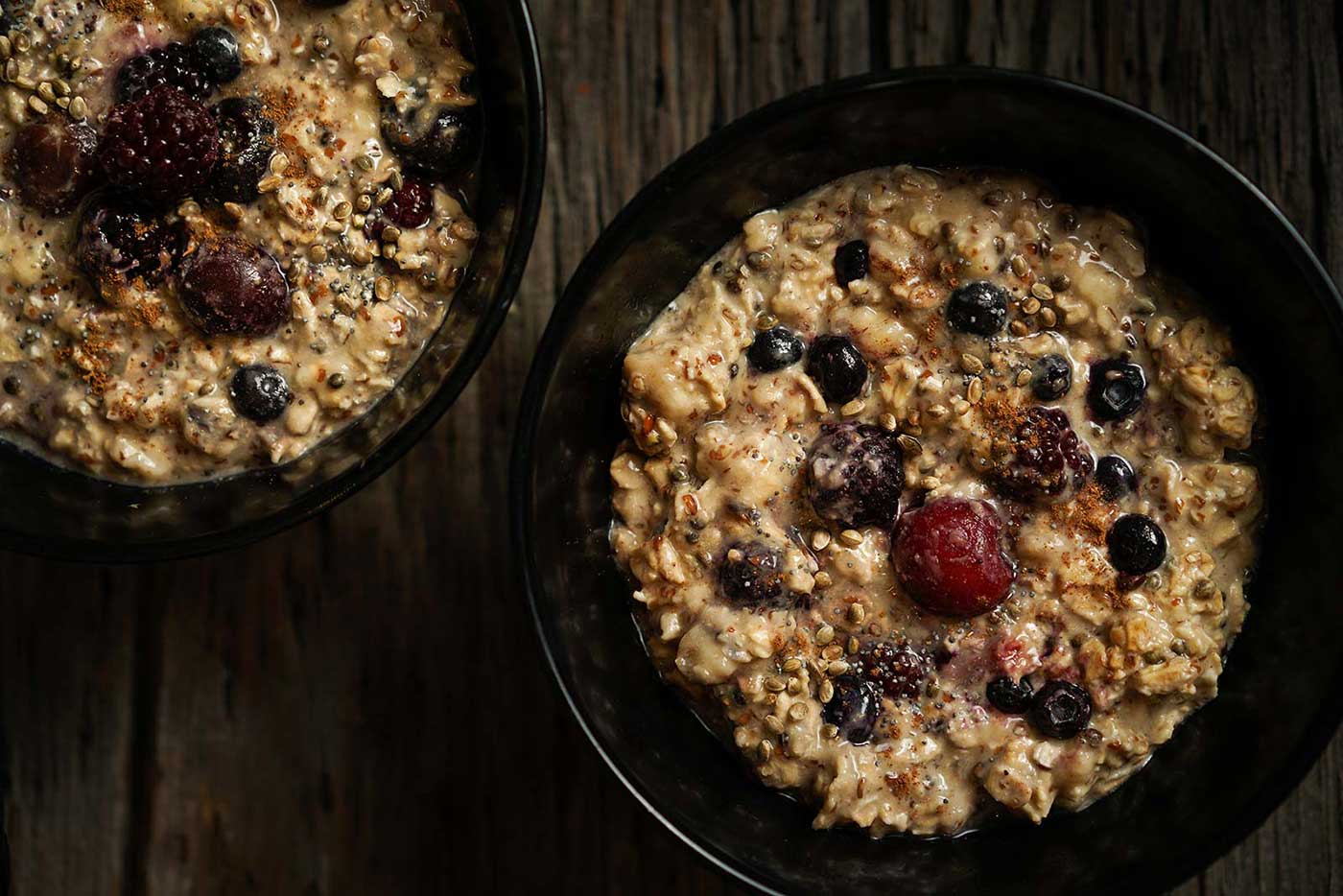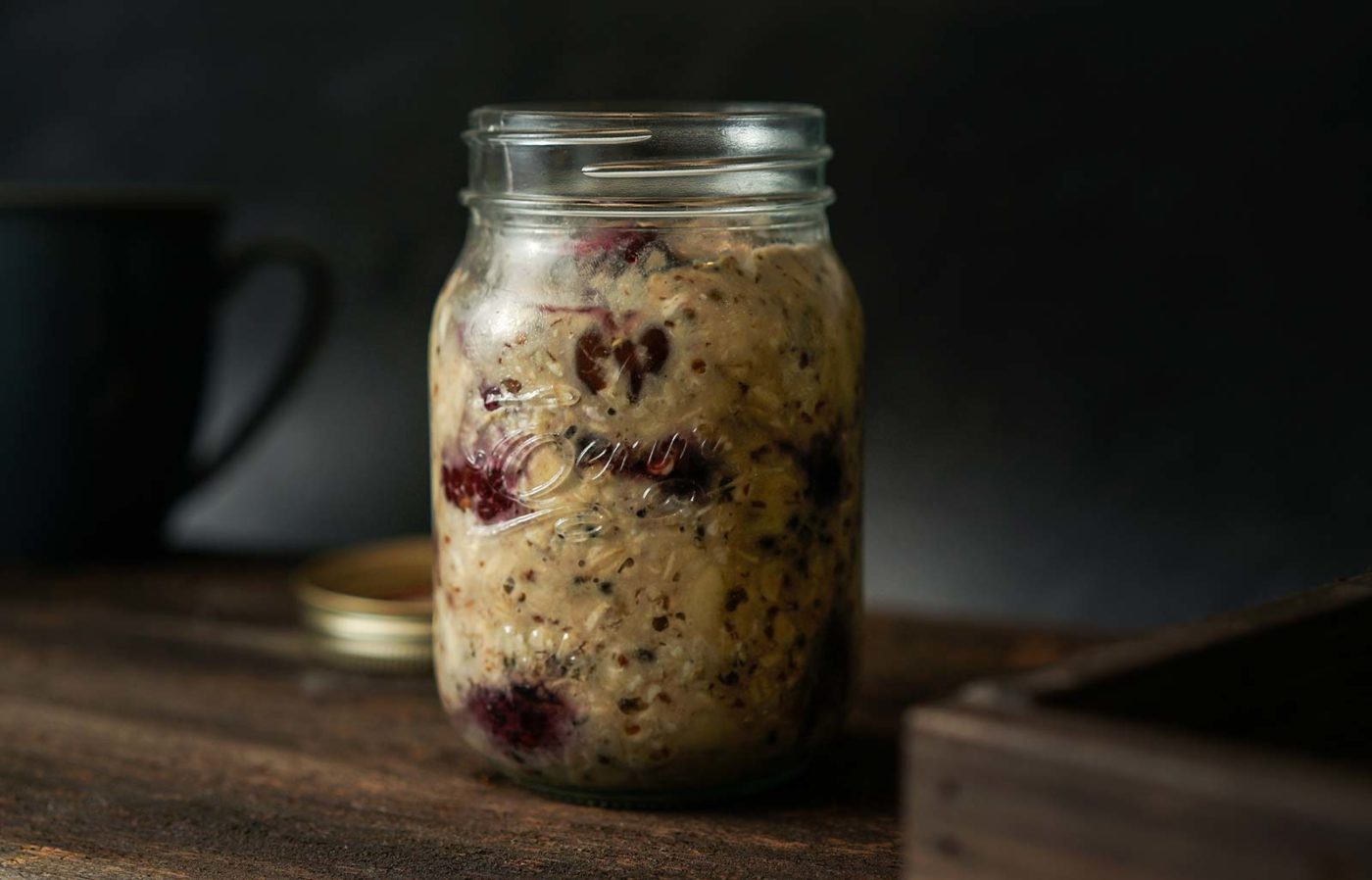 1 cup soy milk, preferably unsweetened
½ cup oatmeal
1 tablespoon ground flaxseed
2 tablespoons hemp seeds
1 tablespoon peanut butter
1 cup mixed frozen berries
1 medium banana
Mash banana in a bowl with a fork, add other ingredients and stir well. Cover and leave in refrigerator overnight.
The next day, just stir and enjoy. You can eat it cold, or warm it up.
Nutrition Facts
Amount Per Serving
Total Carbohydrate:
82.8g
Once you've mastered the recipe, experiment with different fruits, nut butters, and plant milks to keep it fresh and exciting.
Nutrition Facts
Amount Per Serving
Total Carbohydrate:
82.8g